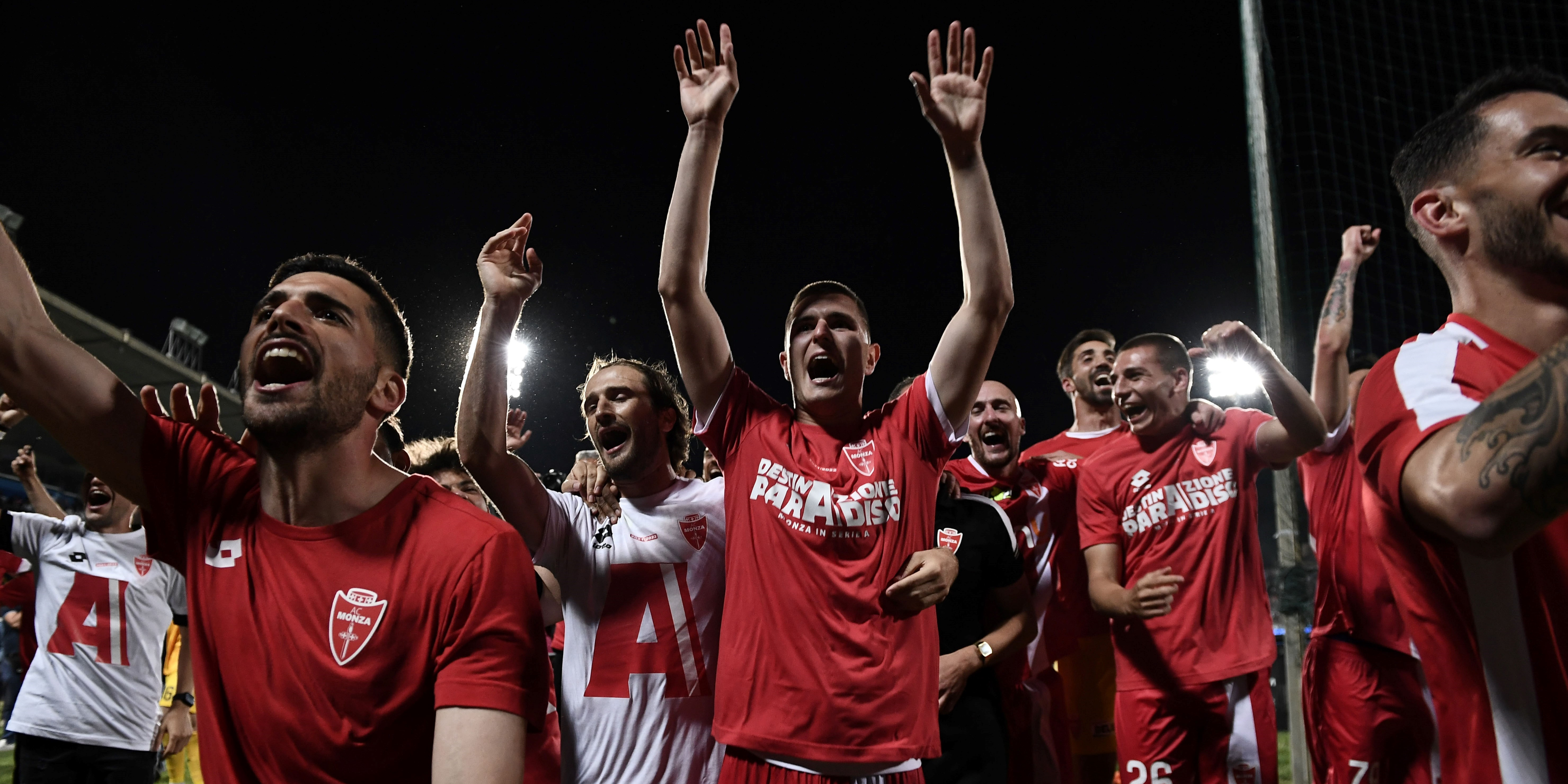 The Latest in Lotto Sports - Monza With a Dream Come True
Keeping up with the world of sports can be tough. With many tremendous athletes accomplishing remarkable goals, there are so many headlines.
Don't worry. We've got you covered for this past week.
Here's what's been happening in soccer, tennis, and padel. 
Soccer
Soccer saw a truly remarkable and historic win for Monza on Sunday, along with honoring the performances of an amazing goalkeeper.
A Dream Come True: Monza Celebrates Their First Time in Serie A With Lotto 
We have waited, hoped, dreamed—the time has finally come! 
During the 110th anniversary of the club's foundation, Monza writes history with a long-awaited and unforgettable first-ever promotion to Serie A.
After a 2-1 victory in the first round, Monza also won against Pisa with a score of 4-3 after extra time, at the end of a grueling match full of twists. Down two goals after a few minutes, the Lotto team managed to tie the game with tenacity. Pisa once again tied the game only a few moments away from the end of regular time.
In the extra time, a great determination and willingness to reach the historic goal allowed Monza to score the two goals to take the game with a final score of 4-3—then the celebrations began!
Diede Lemey Named Best Goalkeeper of the 2021-2022 Women's Serie A
Fresh off a call-up to the Belgian National Team for the Euro 2022, Diede Lemey of U.S. Sassuolo is named the best goalkeeper of the 2021-2022 women's Serie A.
Tennis
Ons Jabeur Seen in Specialty Lotto Gear
Tunisian Tennis star Ons Jabeur was spotted at Roland Garros training in her customized t-shirt made specifically for her by Lotto. 
Check out the video here. 
Sergey Fomin Wins ATP Challenger
 
Sergey Fomin of Kazakhstan takes the ATP Challenger tournament in Shymkent, Kazakhstan, with a huge win over Sebastian Fanselow. The sets were both 6-3 wins. 
Roberto Carballes Baena Wins ATP Challenger in Tunisia
 
With two sets of 6-1 to defeat Gijs Brouwer in the final, Roberto Carballes Baena claims his 9th ATP Challenger Tour title with a win at the Tunis Open. He dropped only one set on his way to the finals. 
Padel
Lotto athletes set the world of Padel on fire with some major wins and hard-fought battles, from the Mallorca Challenger to the Italy Major Premier Padel 2022 and beyond. 
Javier Garrido & Anton Sans Riola With a Semi-Final Win
At the Mallorca Challenger, Lotto athletes Javier Garrido and Anton Sans Riola took home a semi-final win fought to the last second with scores of 7-6 (9) and 7-6 (5) against Luca Bergamini (also Lotto) and Victor Ruiz Remedios. 
They were then defeated in the final with scores of 4-6 and 5-7 against the duo of Eduardo Alonso and Miguel Lamperti.
Emerging Lotto Athletes Win on the Big Stage
Lotto emerging athletes Diego Gil Batista and Candido J Alfaro won two matches of the pre-qualifiers at the Marbella Master stage. They won a place in the qualifying draw, where they advanced by winning the first round with scores of 6-1, 3-6, and 7-6 against Mario Ortega Ripoll and Matias Nicoletti. 
Batista and Alfaro will face Marc Quilez and Toni Bueno during the second phase of qualifying, getting closer and closer to the main draw.
Lotto Stars at the Italy Major Premier Padel 2022
In the Italy Major Premier Padel 2022 stage, which took place in Rome from May 21 to 29, we saw many Lotto athletes in the main draw. 
For example, Jorge Ruiz Gutierrez (ESP) with his partner Gonzalo Rubio Perez and Jorge Nieto (ESP) with his partner Miguel Yanguas both reached the 8th finals.
A Fabulous Victory at the Danish Padel Open 2022 for Bea Gonzalez 
Marta Ortega and Bea González are queens of the Royal Stage in Copenhagen with their 6-2 and 6-4 victory over Mapi Sánchez Alayeto and Sofia Araújo. 
With this win, the Lotto champion makes history by becoming the first winner of the Danish Padel Open.